The November 1st Early Action and Early Decision college application deadlines are over and the regular application deadlines are fast approaching! So we'd like to take a moment to reflect back upon this past year's college admissions season and share a few anecdotes, insights, tips, and transformations experienced by several of the amazing seniors (now college freshmen) as well as transfer student or two who we were privileged to mentor through their own personally-tailored, impactful, eye-opening college application process.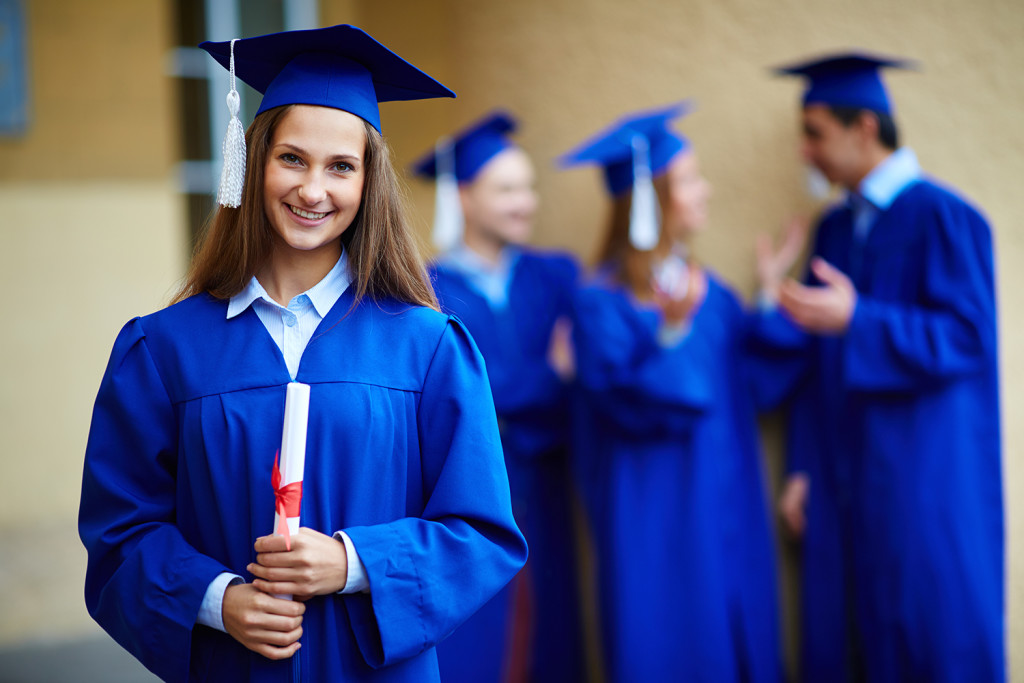 Sean McHugh
High School: Santa Monica High School
College: UC Berkeley
The Rainbow Experience: The application process
"This process is a grind. For the first semester of senior year, you need to make these applications a priority. It takes a while to do some soul searching, but once you hit your interest points, the words will flow out freely. I couldn't have done it without Rainbow's help and I am so happy at Berkeley currently. I owe it all to you guys! Thank you.
I'm looking forward to being in a consistent intellectual environment as well as enjoying college parties and meeting new friends. I can't wait to join clubs and other super interesting organizations. Additionally, I want to find out more about myself and strive to reach my future goals."
Grace Waronker
High School: Crossroads School
College: Emerson in Boston
Some of Grace's acceptances: USC, Eugene Lang New School, Lewis and Clark (huge scholarship), Western New England University, New England College ($20,000 scholarship), Seattle University ($15,000 scholarship), University of Vermont, University of Colorado Boulder, Ithaca ($60,000 scholarship)
The Rainbow Experience: The application process
"I had a hard time in high school with personal issues and struggles that interfered with my school life. I was worried that I wouldn't be able to get into many colleges or get into any of the colleges of my dreams. Rainbow Tutoring changed that for me. Every moment I spent with them was not only incredibly insightful, but very gratifying and reassuring. I would recommend Rainbow Tutoring to ANYONE and I mean anyone. It helped me immensely and allowed me to break barriers I thought couldn't be broken through my writing and speech. After applying to 19 colleges, I heard back with acceptances to the majority of them. $22,000, $20,000, and $15,000 scholarships from colleges and universities I thought I could never get into. I was also personally contacted by six of the schools with phone calls and handwritten notes, telling me how amazing my application was as well as how moved they were by my personal statements!! (Stanford being one of them as well as Northeastern!). I couldn't have done any of this without the help of Cindy and everyone who helped me at Rainbow Tutoring and for that I am extremely grateful. When I finished my college process, Cindy even took me to Disneyland! It was awesome. I love Rainbow Tutoring, and I am so grateful and lucky that I got the chance to work with them."
Elly Hottle
High School: Marymount High School
College: University of Arizona, SALT program
Some of Elle's acceptances: UCLA, UCSB, Loyola Marymount
St. Mary's acceptance – Colleges that Change Lives
Willamette University (Salem, Oregon) – Colleges that Change Lives
The Rainbow Experience: Tutoring and the application process
"I've had a lot of tutors in the past who were really boring, but I loved working with Cindy. She's so easy to talk to and made the work fun and interesting. I definitely have more confidence in both writing and math after working with Cindy. I still remember all the songs and tricks like sine and cosine, it all helped.
Cindy also helped me with the college application process including writing essays. I don't think I could have done it without her. I had a hard time figuring out what I wanted to write because it's hard to write about yourself without feeling self centered. I wrote down a lot of different ideas and then Cindy would help me develop the essay so that it had more substance.
I love being independent and being able to do things for myself now that I'm in college."
Andrew Workman
High School: Loyola
College: Duke
Some of Andrew's Acceptances: USC, Santa Clara (with $), UT, UC Berkeley, Emory, Duke, Wisconsin, Boston College (honors program), Cornell, and Notre Dame, all for English and Literature
The Rainbow Experience: Standardized Test Prep and The Ivy League Creative Writing Immersion Workshop
"The first stop on the long road to college was the dreaded SAT, and when I sat down for my first prep-session, I felt intimidated by the many miles of work ahead yet determined to give it my all. I knew that getting into a competitive school took more than good grades—to ensure that a college admissions officer would take a serious perusal at my application, my SAT scores needed to be respectable. One issue: I was never a math wiz. Over the years I had taken fairly easy math courses so that I could concentrate more on my beloved History and English, and to my dismay, the SAT was impartial to my passions. Luckily, I knew Cindy Chanin from my HSPT-prep days, and if anyone could elucidate the tricky math problems that perplexed me, it would be her. Cindy's approach to teaching the math complimented my learning style beautifully: She organized each problem type into 'ID-tags' so that I could learn how to decipher one after the other. It was like building an edifice of math knowledge floor after floor. On my first actual SAT, I received a 590 in Math, and frankly, my hope's sunk, but Cindy reinvigorated me with the confidence necessary to raise my score. We reviewed ID-tags for months and spent hours correcting practice problems. She was patient and optimistic, and being around her fun loving yet focused personality was a blessing. She even gave me some tasty almond nuts to eat as brain food before testing. I walked into my next SAT feeling like Einstein and raised my score 100 points to a 690! Rainbow Tutoring restored faith in my math skills and helped me get the SAT score I needed to receive admissions to schools such as Cal, Notre Dame, and Duke, the latter of which I will be attending in the fall. Go Blue Devils!"
Olivia Villers
High School: Crossroads
College: USC, Psychology with a minor in Neuroscience
The Rainbow Experience: The application process
"I thought the application would be more straightforward than it actually was and I didn't think I'd need someone to help me. It turned out that I did need help and I'm glad that I found Rainbow Tutoring to help me through this process. Cindy helped me to turn my essay into something that was more creative and would stand out from all the other applications. The process took more work than I anticipated but with Cindy's guidance, I had a lot of fun and we were able to create a great packet.
Avriel was very inspiring to work with and she made me excited about exploring different options that I can choose for my future.
My advice to future applicants is to really look into the school you're about to apply to. Take a visit to the campus, talk to current students, and look at the curriculum."
Cole Nicholas
High School: University High School, formerly Brentwood School
College: UC Berkeley
Some of Cole's other acceptances: UCLA, UCSB, U of Wisconsin-Madison, UCSC, American University
Waitlisted: UCSD
The Rainbow Experience: College Counseling, ACT Prep, Calculus, Paving the Way
"I had ACT, Calculus, and college application tutoring from Rainbow. I found that each tutor was unique in the way they approached the session, but one common theme was that they showed an interest in helping me and designed a program that was specific to me. I had never been tutored before this so I do not have others to compare to. I obviously found some tutors more fun than others but in terms of quality learning I don't think I could choose one over another because they were all good for what I needed.
As for Avriel, I found her extremely helpful and relatable both as a tutor and as a friend. I had a good time working with her on the essays because we got to talk about fun stuff and she showed me how to brainstorm and structure an essay better. These are skills that I will probably use forever. Honestly, I was a little sad when our sessions were over."
Emily Gasster
High School: Marlborough School
College: Colgate
Emily's plans: I am going to study business and international relations.
The Rainbow Experience: The application process
"I put in so much time and effort to put forth an application I am proud to present to the colleges above. I believe that I was able to illustrate my passions and the greatest parts about myself with the minimal space I was given.
I thought that I would not be able to articulate my voice and personal expression in such a small amount of words. However, once I figured out how to say something particular about myself I could mold it in different ways for different applications. I was surprised by how quickly I could pull my application together and create pieces of writing that I was truly proud to share.
I was inspired by how much I learned about myself and how to talk about myself to others. I learned how to articulate my passion points in ways that are clear to those around me so that I can continue to share them.
The best part about working with Cindy was that when I would get stuck on how to say something, she would immediately know what I was trying to say and would help me express it. Cindy really got to know me as a person and made the whole application process more personal and manageable. It was like we were a team and she would help me pull out the best parts of myself to show to the admissions officers.
I think that I was able to show the deeper side of myself and my love of community service. It is one thing just to list organizations that I serviced but it brings the application to another level when I can share what I learned from those experiences about myself and about the people around me.
I am so excited to meet new people from all over the country and even the world. I cannot wait to take new and compelling courses and learn from experienced professors.
Putting forth a solid application takes time and at points it can seem like there is no end to the amount of rewrites and brainstorming, but it is all worth it. The way that I thought about it was that it is worth the long hours and stress for a few months that will set you up for years to come. It is important not to force an application for someone else but rather create one for yourself."
Claire Summers
High School: Crossroads
College: USC's Annenberg School
Some of Claire's other acceptances:
NYU's Tisch (film school)
George Washington ($20,000 per year scholarship)
Boston University
Marist ($6,000 per year scholarship)
Eugene Lang — The New School ($12,500 scholarship for the first two semesters)
Indiana (very prestigious, big scholarship—$20,000 per year for four years)
Bard
The Rainbow Experience: Ivy League Creative Writing Workshop, Paving, SAT Prep, and College Consulting
IVY LEAGUE CREATIVE WRITING WORKSHOP:
"I truly learned so much about writing and the creative process in the Ivy League Creative Writing Workshop. I got the chance to pursue different writing styles that I've never tried before such as journalism. The small class size allowed me to receive one-on-one help that tremendously improved my creative writing skills, and it gave me a safe and comfortable space to share my work. My favorite genre was the poetry unit. Poetry had never been my favorite type of creative writing, but after learning about form, rhyming patterns, and different literary tools, I found the inspiration to craft a poem of my own that I was proud of (I even submitted it to my school's literary magazine)!"
PAVING:
"The College Paving workshop was such a transformative experience. Throughout its duration, I learned so much about myself that I wasn't expecting to learn when I walked into the first class. I had no idea where I wanted to go to college and beyond that–which I learned is even more important–what I wanted to get out of my four years in college. It all seemed so overwhelming to me, and it felt so far into the future, even though it was the summer before my senior year in high school. I am truly grateful that I decided to take the leap and participate in the "Paving" workshop because I had the opportunity to read inspiring sample college essays, find out what it was that I really wanted without the pressure of different people telling me where they wanted me to go to school, and, I also had the time to grapple with the idea of me going to a large school vs. a smaller one or a city school vs. a more rural one. Because this class was held over the summer, it gave me the perfect amount of time to think about all that will be going on in my future without the pressure of school work and everything else that is involved in senior year. At the beginning of the workshop, I hadn't started thinking about writing my college essay. I had no idea what I would talk about. Did I even have anything powerful to say? For me, it was a lot to think about, but each class we would do writing exercises such as free writes and many others to see what would come up. And by the last couple of weeks of the class, I had these short pieces of writing and different exercises that I completed to help me see if there were any patterns in what I wrote or if anything could help me. And it definitely did. I sat down with Avriel privately during the class and we came up with an idea for a topic that had an arc to it: the beginning, middle, and end, something to keep the reader engaged. Ultimately, the choice to participate in the
The Paving workshop was one that benefitted me throughout the whole college admissions process!
The process of applying to college was incredibly daunting to me. All throughout high school, college seemed like this abstract thing that was always too far in the future for me to think about. But just like that, I had to start thinking about and preparing for college. I really didn't know what I wanted from a college before the process, and I wasn't too confident that I would get in to any that I applied to. I never found myself invested in only one school. Truthfully, after it was all over and I had the task of picking from the colleges I got accepted to, I realized that I wanted to go all of them! I didn't expect to have the kind of decision I did at the beginning of this process. Cindy, Avriel, Sascha, and the whole Rainbow Tutoring "crew" helped me find ways to express myself in essays that were clear, unique, and inviting: just how I wanted to come across. The "Paving" class helped me break down the process into pieces so I wasn't trying to think about everything at once. We strategically went through the process so as to tone down the stress of it all!
Now that it's all over, and I am about to move in to USC in August, the one thing that always sticks with me is that everything works out, and it works out FOR A REASON….as clichéd as it seems. This is something I truly believe. I didn't expect to stay in California let alone stay in the same city, (it was the only school I applied to on the west coast), but things happen for a reason. Keep pushing through the process at your own pace, and things will work out for you. Maybe not at the beginning, and maybe not everything you expected (it certainly didn't for me), but I am truly grateful for how it ended. Now, I could not imagine myself going to any other school."
Also, congratulations to some of our other Rainbow alum
who just started their fall semesters at the following colleges:
Townesadair Jones: UCLA
(High School: homeschooled – out-of-state applicant)
Gilland Jones: UCLA
Transfer from Santa Monica College
High School: homeschooled
Shira Levin: Boston University
High School: Marlborough
Jack Summers: University of Wisconsin, Madison
High School: Crossroads
Sarah Ifrah: University of Chicago's Booth School of Business
Colleges: USC and Wellesley
High School: Brentwood School
Lauren H.: University of Chicago
High School: Brentwood School
Jenny Drew Garabedian: USC
Transfer from American University in Paris and SMU
High School: Marymount High School
Ora Zarnegar: Chapman University
Transfer from Santa Monica College
High School: Calabasas High School
Megan Eshaghian: USC
Transfer from Santa Monica College
High School: Milken
Erel Israel: Syracuse University
High School: Pali High School
Annie Loy: Humboldt
High School: Pali High School
Maddy Tung: US Air Force Academy
High School: Santa Monica High School
Russell Downer: Indiana University
High School: Maranatha High School
Skyler Twersky: Brandeis University
High School: Westmark School
Some of our other students' recent college acceptances include:
Stanford University, Pomona College, Pitzer, MIT, Yale, Barnard, Elon, UCSD, U Penn, Columbia University, Sarah Lawrence, Julliard, NYU, Dartmouth, Vanderbilt, Middlebury, Connecticut College, Brown University, Tulane University, University of Michigan, Rice University, Purdue, UNC Chapel Hill, UVA, Tufts University, Northwestern University, Notre Dame, Georgia Tech, CalArts, Johns Hopkins, Harvard, William and Mary, Fordham, RISD, Eugene Lang—The New School, Parsons, Columbia College Chicago, Wake Forest, Vassar, Loyola Marymount University, Amherst, Oxford University, CU-Boulder, University of Washington, Reed College, Swarthmore, Georgetown, America University, GWU, UCSB, UC-Davis